Equal Opportunity Employer
Riverside House is a federal contractor and provides equal employment opportunity to all persons without regard to race, color, religion, national origin, gender, age, veteran status, disability, or any other protected classification under Federal, State, or Local Law.

The following job opportunities are available
Schedule: 5 days a week, variable shifts. Facility works 24/7
Salary: Will be discussed at the interview
Responsibilities: The Resident Monitor will work with federal inmates in our program. Candidate will follow agency procedure, will conduct alcohol and drugs testing urinalysis and will be accountable for general monitoring of residents and facility.
Education/Experience: High School diploma required
APPLY NOW
Employee Benefits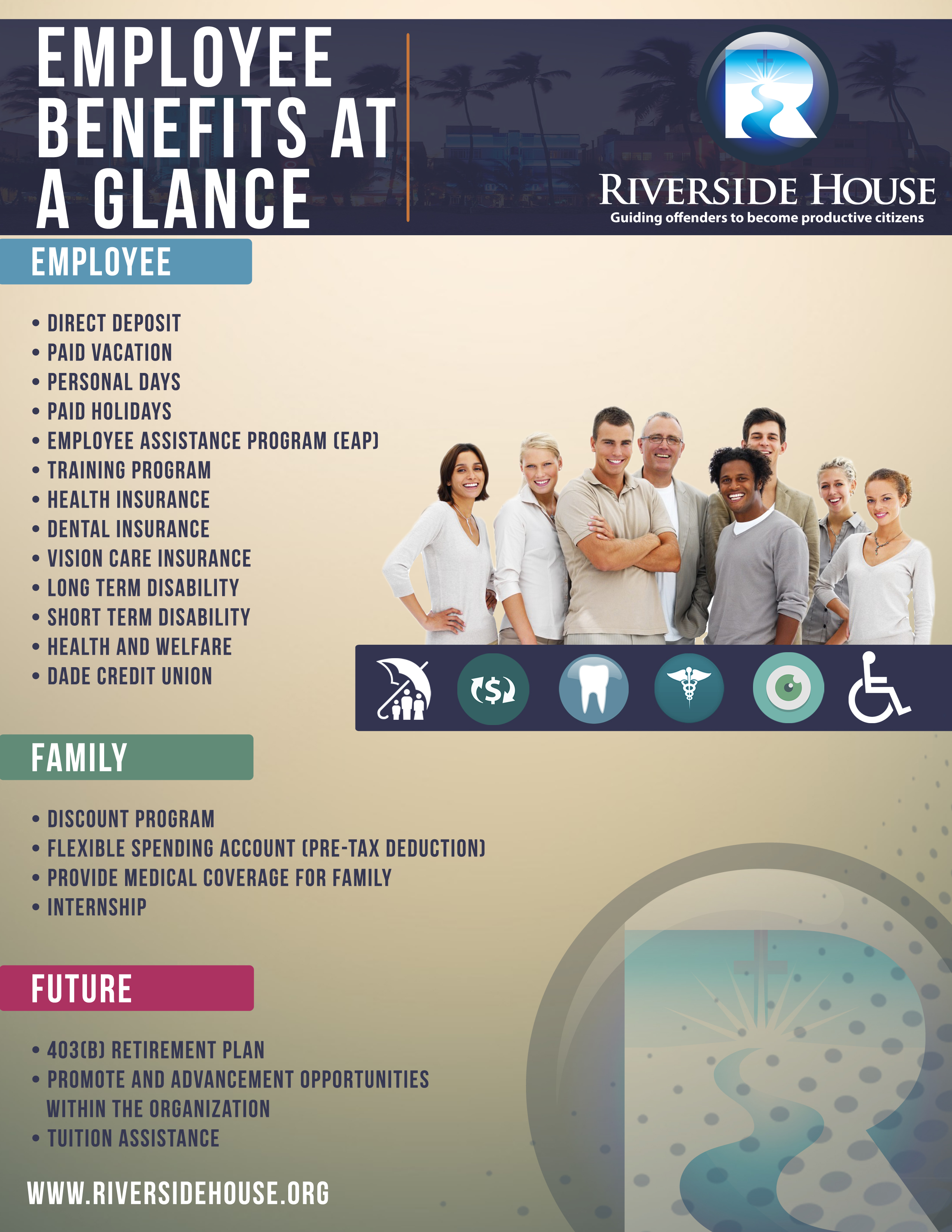 THE JOURNEY IS THREE STEPS AWAY

BY PHONE
Talk with an expert and learn how to overcome legal and economical barriers.

BY EMAIL
Ask questions about our program and services.
It's FREE!

BY APPOINTMENT
Schedule a meeting to review your needs and challenges.
Consultation is FREE!